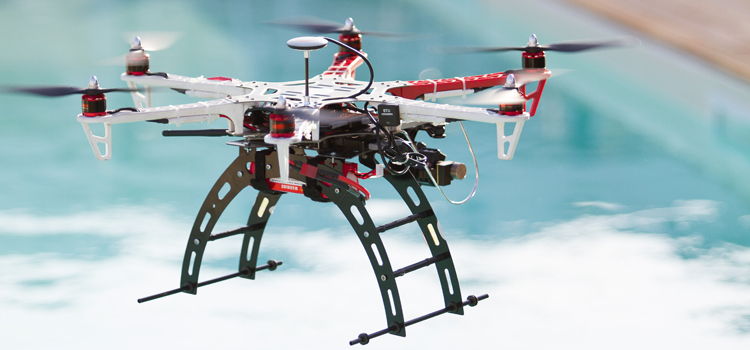 Here are some of the possible applications of the technology of our drones, broken down by sector of activity:
Events & Shows
Photos and high-resolution video to impress your audience
Thanks to aerial drones we realize impressive photographic shootings with 360 ° panoramic views. We offer also video shooting for film, documentaries and video clips to be used during performances and events. An innovative and creative way to entertain the audience. And why not, to impress your guests even at private parties and weddings.
Advertising
Unique ads to win your customers
Conquer your target with promotional videos and commercials that use an unusual point of view: that of panoramic aerial drone. Thanks to the digital steady camera shootings are flowing and free of vibrations. The agility of the drones allows you to shoot even at low altitude, ideal for enhancing outdoor spaces such as in the tourism and real estate.
Tourism Promotion
Projecting your guests in your structures
The journey begins long before departure. In choosing locations and accommodations, tourists use the Internet to learn, see, discover and compare. Websites and Facebook pages are the first contact points essential to attract your customers. With low altitude aerial panoramics you can immediately let them in your resort. Ideal for all institutions involved in tourism promotion in seaside towns, cities and historical centers.
Industrial Surveys
Mapping the territory and inaccessible places
In the industrial sector you often need to take pictures or videos in difficult to reach or potentially dangerous places. The drones, radio controlled, can fly under the toughest conditions and are useful allies for inspections and monitoring inaccessible places that require high quality photos and footage.
Hydrogeological risk
Inspection of territory, landslides and ravines
Geography of the area, climatic conditions and geological factors make Italy – and in particular, Liguria – particularly susceptible to landslides. Filming with drones are also useful in the civil sector, building an accurate supporting documentation to analysis and estimates the risks of landslide . For example, checking erosion of coastal vegetation fluctuations, conditions of landslides in place.
New Buildings
Rendering and 3D topographic mapping
The drones are commonly used in engineering and architecture to support the monitoring, inspection and detection activities. The shooting may be used in photogrammetry and for the creation of 3D rendering. They can also be used to carry information and promotional material on new buildings and real estate realities.
Maintenance Checks
Roofs, civil and industrial structures surveys
Monitor the status of maintenance becomes easier and cheaper through the use of drones. With the use of these devices, you can avoid costly work on scaffolding for the surveyl of buildings or structures such as bridges, overpasses and causeways and you also limit the potential human risk.